Race for Life
This weekend has been all about Race for Life in Heaton Park, with thousands of women getting 'Pretty Muddy' on the obstacle course yesterday and thousands more taking part in the 5k and 10k races today.
It's always quite emotional reading the signs on racers' backs as they make their way around the park as a reminder of quite how many people we know who have been 'touched' by cancer in one way or another.
Race for Life is great, of course, because it raises so much money for such an important cause - Cancer Research - but it's also great for another reason.
This weekend, thousands of women came together to run, jog or walk 5k or 10k, and many of those women were doing something like this for the first time. Inspired by seeing others do the same, inspired by the cause, or inspired by a motivation to achieve something great themselves.
My mum was one of those women.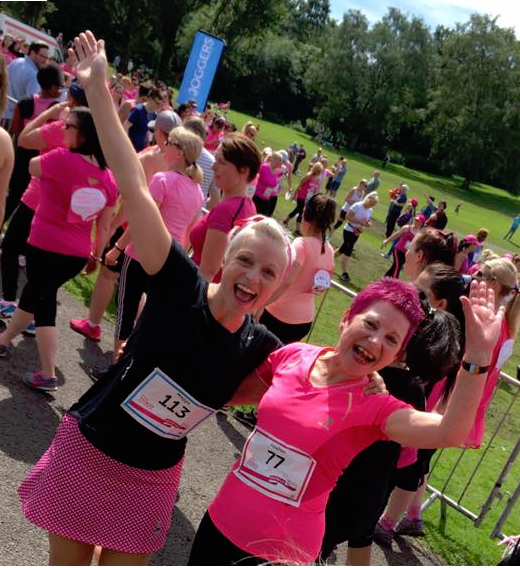 In February, when she set herself the goal to run the full 5k distance, she had never run anything like that in her life; in fact she was more than convinced she couldn't run. But after training with BMF (British Military Fitness), smashing her PBs at Park Run and working on her mindset - she can run and she is now a runner - she's not only achieved her goal but she's also set herself a new one of smashing the 10K barrier! - watch out Great Manchester Run!
I've heard, seen and read so many awesome stories today of women who have been inspired by an amazing cause to pull their trainers on and spark the next stage of their fitness journey at Race for Life today.
And if today, why not tomorrow? And the next day? And the next one after that too? Find what (or who) inspires you and use it on your journey to health and fitness, strength and confidence!
Live in North Manchester and the surrounding area and need a little help sparking your fitness journey? Why not get in touch? I bring the training, equipment and motivation to your home creating a more comfortable experience, saving you time and solving childcare issues.
Find out more here